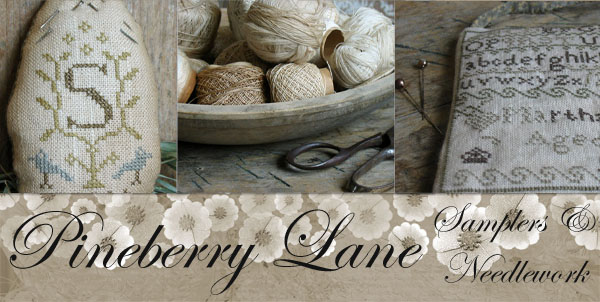 About Me
I love simple, humble things.....the soft wound of thread being pulled through fabric.....old sewing scissors, thimbles, and pincushions.....wool, be it the fragrant curls of raw lambswool or the wonderful texture of an old wool blanket.....the rich nuances of color in white ironstone ~ white ironstone sounds plain, but the best kind isn't.....
In the mid-1990s I began working with chalkware, making Santas and other figures using my collection of antique chocolate moulds. In 1998 I was honored to have one of my Santas chosen for Early American Life Magazine's Best Santas of the Year. I was named to their Directory of Traditional Craftsmen in 1999. Also in 1999, one of my ornaments graced the Blue Room Christmas tree at the White House, alongside ornaments made by other artisans in EAL's Directory.
Since then I have turned my creative energy toward creating my own original needlework designs (cross stitch, needle punch, and wool applique) as well as reproductions of some of the antique samplers I've collected.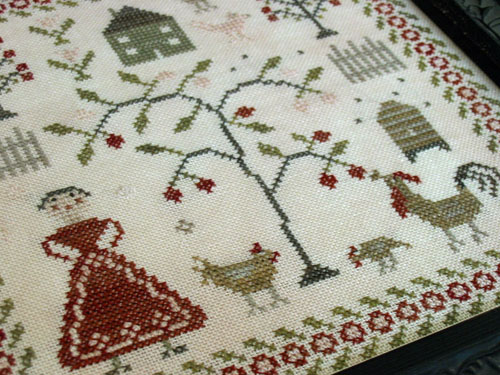 And then there is my garden! Gardening is never far from my thoughts. Even when I am creating a character for one of my needlework designs (take Miss Fancey Blackett for instance), I imagine them in their little garden plots – picking herbs and tending the vegetables or putting a sprig of chamomile in their apron pocket just to delight in the sweet scent as it is gently crushed against the fabric.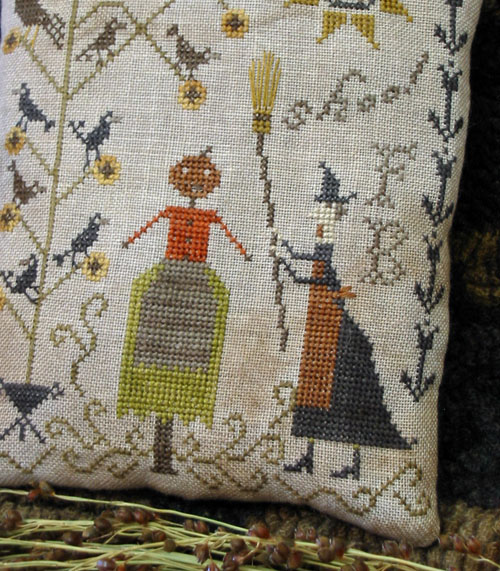 I am deeply interested in the history of our country, especially in the experiences of women during the Civil War, making the westward journey, and settling the "middle border."
And so, it is with an old-fashioned spirit that I create my works for Pineberry Lane. May your life be blessed with the simple graces of yesterday...
~~ Wendy Stys-Van Eimeren ~~