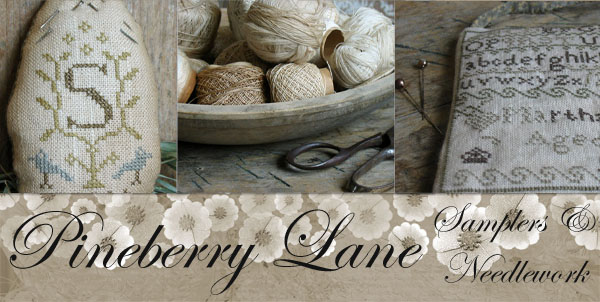 Cross Stitch Patterns
Included in each cross stitch pattern is a full color photo, professional cross stitch chart with floss colors, aging techniques, and directions for completing the finished project. Shipping is included on all patterns sent to destinations within the U.S. & Canada. If your order will be shipped to another international destination, please inquire about shipping costs prior to ordering ~ thank you.
Instant downloads of all my patterns are available for purchase on Pattern Mart. To visit my Pattern Mart page, click on the graphic below:
If ordering an e-pattern from my web site, please allow 24-36 hours to receive your e-pattern. All e-patterns print on standard 8½" x 11" paper and are in pdf format.
Click on item for details & additional pictures. Happy creating!
<< < 1 | 2 | 3 | 4 | 5 | 6 | 7 > >>
Page 2 of 8