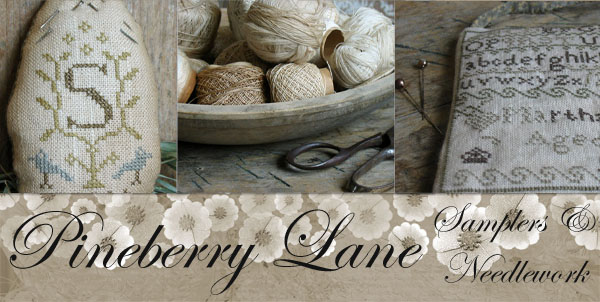 Fancey Blackett
I confess that some of the characters I create, Fancey Blackett in particular, seem to move through life with me. What I mean is, when I am gardening, I imagine Fancey in her little garden plot checking the growth of the pumpkins and filling her apron with ripe tomatoes. When I am sitting on the porch with a glass of lemonade I imagine Fancey sitting in her own rocking chair with a bottle of her home brewed tea. When I am standing before the sunflower garden, quietly marveling at the blooms, there is Fancey beside me, nodding her approval. I like having Fancey as a companion. We love the same things; we are kindred spirits. It is these muses that inspire my work.
Shipping is included in the price of all patterns sent to destinations within the U.S. and Canada. If your order will be shipped to another international destination, please inquire about shipping costs prior to ordering ~ thank you.
If you are ordering an e-pattern from my web site, please allow 24-36 hours to receive your e-pattern. All e-patterns print on standard 8½" x 11" paper and are in pdf format.
Don't want to wait? Instant downloads of all of my patterns are available for purchase on Pattern Mart. To visit my Pattern Mart page, click on the graphic below:
Click on item for details & additional pictures. Happy creating!